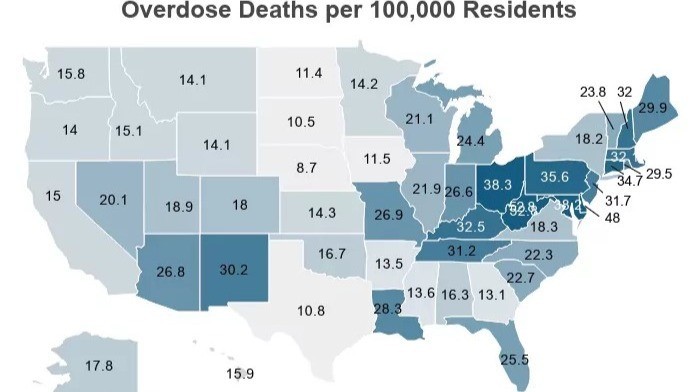 2022 Overdose Stats in Nevada
According to drugabusestatistics.org, here are some statistics about Nevada regarding substance misuse:
647 overdose deaths per year.

2.62% of all deaths are from drug overdose.

OD deaths decrease at an annual rate of 2.52% over the last 3 years.

The OD death rate is 20.1 deaths out of every 100,000 residents.

This is 2.90% lower than the national average OD death rate.

0.92% of nationwide OD deaths occur in Nevada.
Drug Overdose Death Statistics [2022]: Opioids, Fentanyl & More (drugabusestatistics.org)